TOURIST GUIDES, GUIDED VISITS OF THE COLONNATA MARBLE VALLEY, GUIDED WALKING TOUR OF CARRARA OLD TOWN.
SUITABLE FOR BUSES OF ALL SIZES
PRIVATE GUIDED WALK IN THE COLONNATA MARBLE VALLEY AND THROUGH CARRARA HISTORICAL CENTER.
Guided walking tour discovering the marble mines and visit the Carrara town center, recently included in the UNESCO list for the Creative cities for marble crafts.
Itinerary
Meet the tour guide and depart to the world's largest marble quarries, during the journey your local guide provides relevant information about the history, the economy and the geology of the territory.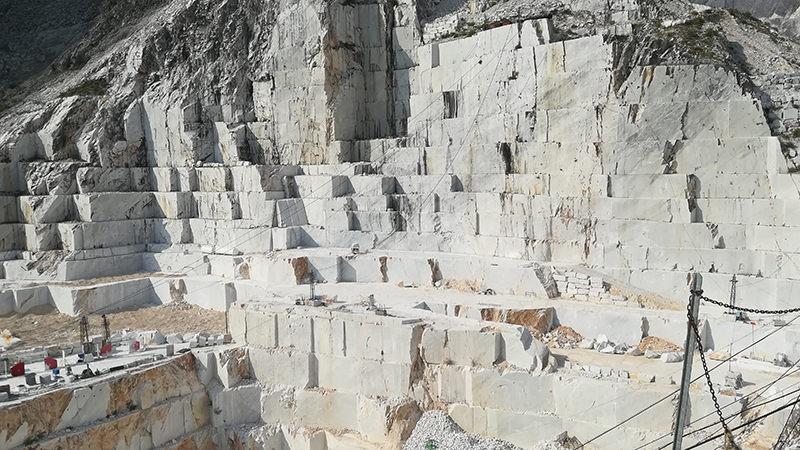 Arrival at the "cava Romana" (Roman quarry) archaeological site, where your tour guide will explain how the ancient Romans were detaching marble blocks from the mountains. At the same time, enjoy the panorama of working quarries surrounding the area.
Free time for visiting the marble souvenir shops follows.
Afterward, depart to Carrara town center, the white marble made town. The guided sightseeing includes the medieval area of Carrara with the Duomo and Malaspina castle, Alberica square (Renaissance side) and ends up in the modern Carrara.
SOME IDEAS TO ENRICH YOUR PROGRAM
Organization and invoicing of V&D Viaggi e Dintorni