CARRARA MARBLE QUARRIES – PRIVATE TOURS FOR INDIVIDUALS AND SMALL GROUPS
MINIVAN PRIVATE TOUR WITH ENGLISH-SPEAKING GUIDE TO THE MARBLE QUARRIES FOR INDIVIDUALS AND SMALL GROUPS OF TOURISTS.
Guided visits for individuals, small groups, families to the Carrara marble mines, workshops of marble, Carrara old town.
In addition to the private tours focused on the largest marble mines in the world, our itineraries also include:
The guided tours of Carrara historical center recently included by the UNESCO in the list of the Creative Cities;
The guided visits of the sculpture workshops where watching the marble craftsmen at work;
Colonnata, ancient quarrymen village renown for its pig's back-fat;
Tours dedicated to architects and interior designers for visiting  sawmills and laboratories where our marble is manufactured into floors, coverings, kitchen countertops and much more.
The drivers who will accompany you are all in accordance with the current safety regulations and are also authorized guides of the territory and will be able to tell you the history, uses and customs of this people that for 2000 have been excavating and manufacturing marble.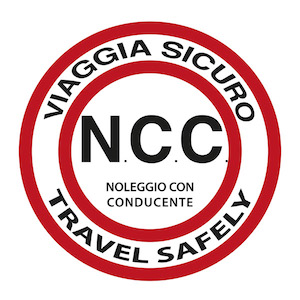 Dear Client,
Any time you hire a chauffeur service (rented vehicle with driver) remember to check that they are an authorized N.C.C. (Noleggio Con Conducente).
An authentic N.C.C. will bear a distinctive plaque on the rear bumper of the vehicle, bearing the number of their license and the name of the municipality that granted it, and will display the initials "N.C.C." in the windshield.
N.C.C.'s furnish passenger transport services for transfers and excursions, weddings and events. Sure, our services cost more than a standard taxi trip, but here's why:…….read more
GENERAL INFORMATION ABOUT THE TOURS
Carrara marble mines private guided tour for small groups and individuals of the Fantiscritti valley and of a sculpture marble workshop.
Carrara marble quarries private car sightseeing dedicated to architects and interior designers that includes the marble workshops where marble is manufactured.
Carrara marble caves, Colonnata village and historical center private car tour for tasting the local specialties.