GUIDED MINIVAN TOUR FOR INDIVIDUALS TO THE CARRARA MARBLE QUARRIES AND TO THE MARBLE WORKSHOPS.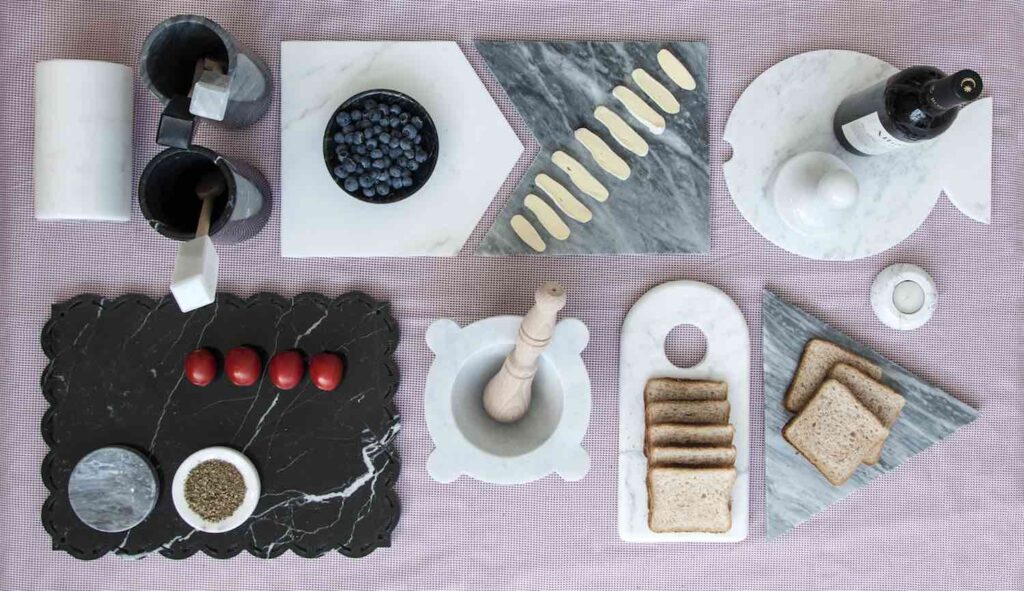 GUIDED VISITS DEDICATED TO ARCHITECTS AND INTERIOR DESIGNERS OF THE MARBLE CAVES AND THE MANUFACTURING WORKSHOPS.
Private excursion to the Carrara marble mines with English-speaking guide and to the craftsmen studios where are made floors, table tops, kitchen counters, tubs, sinks, and all the products that made Carrara worldwide famous.
Itinerary
Carrara is the world's most important place for excavation and manufacturing of marble. This is a sample itinerary that can highly customize according to your special interests or for watching from where comes a certain type of marble, in order to combine the Carrara marble tour and your major business interest.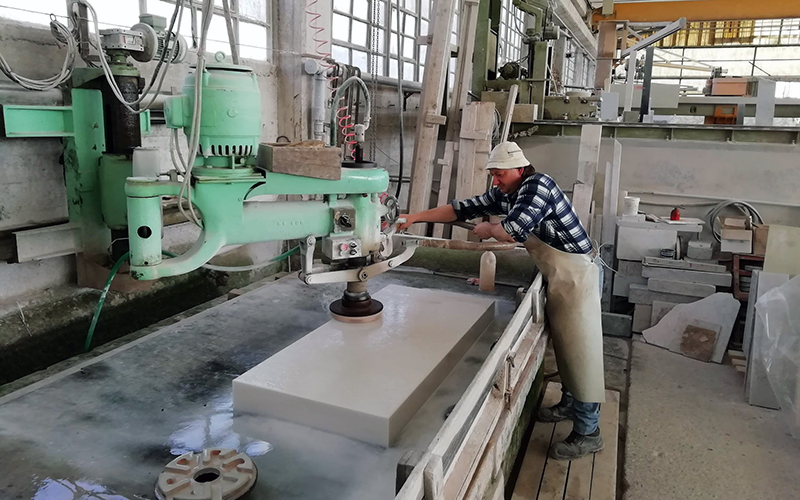 Meet the driver guide and depart to the marble caves area, journey along mountains roads through the marble valleys and enjoy those unique scenarios from almost 1000 mt. altitude (approx. 3000 ft).
Visit an open cast marble quarry (open pit marble quarry), from a safe spot (approx 20 mt. far from the operations) see the Quarrymen at work in order to learn more about the modern methods of excavation.
Dedicate the rest of the time to visiting some of the best studios where the tradition in marble manufacturing is carried on from generation to generation for making works like flooring, staircases, tubs, kitchen counters, inlay works that are admired and worldwide appreciated.
1/2 people € 180 – 2,5 hrs. approx.
3/4 people € 220 – 2,5 hrs. approx.
5/7 people € 280 – 2,5 hrs. approx.
Inclusions: VAT, taxes, transportation and guidance.
A/C minivan 7 or 8 seats. I opted for this vehicle for providing more comfort, legroom, wider windows and opportunity of pick-up at your hotel.
On request visit the underground quarry at € 15,00 per person. (open from April to October).
Family discount 10%
Full day tour, quotation on request.
SOME IDEAS TO ENRICH YOUR PROGRAM
Organization and invoicing of V&D Viaggi e Dintorni